Description
Regulations can be viewed as not fully accessible when they are burdensome in size and quantity; or written in technical and complex language that it is difficult to understand and comply with. Moreover, regulations can be interpreted as unfair when they prescribe barriers and constraints that are not justified.
The Regulators Deep Learning Dashboard detects potential problems in regulations. This application requires a set of documents containing regulations which will be analyzed using Artificial Intelligence. The Regulators Deep Learning Dashboard displays statements in the regulations containing problems or issues.
How our solution addresses pain points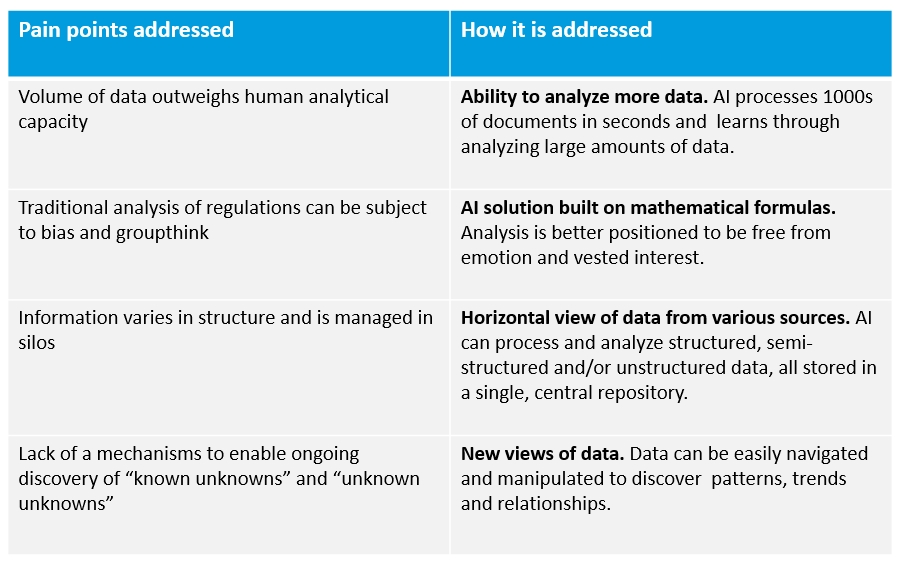 We recommend using our Deep Learning Support Service with this product.