SageTea Software's Board of Directors
David Long, CEO, SageTea Inc.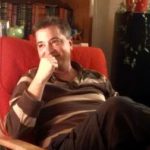 David Long graduated from Carleton University with a B.Sc. Computer Mathematics. At Carleton he studied Smalltalk, C/C++, Scheme along with Object Oriented Analysis and Design, Linux and Complexity Theory. He is a veteran of the Canadian Armed Forces Reserve, Governor General's Foot Guards (1990-1995). He was the top candidate on his Infantry Section Commander Course and was the youngest Master Corporal in his unit at the time. From there he went on to spend the next 20 years in the high tech industry starting with designing Electronic Warfare Systems at Defense Research Establishment Ottawa.  His work experience includes design of software architectures, project management, real time / control systems, communications/military applications. He has worked at Software Kinetics, XWave, Nortel, Burlington Northern Sante Fe Railroad (Dallas/Fort Worth), Merrill Lynch (New York/USA), Dell Canada, Honda Canada Manufacturing (Alliston Ontario) and Government of Canada.
David is a survivor of the September 11th attacks. Afterwards he founded SageTea and went on to author the company's first patent entitled: "System and Method to Transform a Complex Database Into a Simple, Faster, and Equivalent Database" along with pioneering SageTea's Text-to-Software. Drawing on his understanding of the software industry, he created a solution to the high cost and inflexible nature of current software programming. Text-to-Software is a unique and powerful platform for software development and database management.
David incorporated the company to take Text-to-Software to market.  Along with President, Scott MacGregor, they raised over $2M of start-up capital during the early stages of the company. His success story was featured in the Ottawa Citizen.
Connect with David on Linkedin
Scott MacGregor, President, SageTea Inc.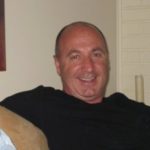 Before joining SageTea in 2012, Scott provided change management and organizational development services for clients in the public, private and not-for profit sectors for over 20 years.  In this role, he was involved in many major Government of Canada change and modernization initiatives including the Information Highway Advisory Council Secretariat, the Electronic Commerce Taskforce, the Central Agencies Shared Services Pilot Project and the Public Service Modernization Act.  Past clients include: Treasury Board Secretariat, the Privy Council Office, Justice Canada and Industry Canada as well as the House of Commons, the Senate and the Library of Parliament and the Canadian Cancer Society.  Scott has a B.A (Economics) from Queens University at Kingston, an MBA from the University of Ottawa and a certificate in Adult Education from St Francis Xavier University.
William Potter, Chairman, Meredith Financial Group, Inc.
William Potter is an investment banker and currently chairman of Meredith Financial Group,Inc.  He has more than 35 years of experience in international investment banking, asset management (Equitilink, Prudential, Aberdeen), and insurance management (Prudential).  Mr. Potter has also held executive positions with Toronto-Dominion Bank (Canada), Barclays Bank (UK), and Ridgewood International Group (U.S.).
Mr. Potter has served on the boards of more than 15 US public companies and a dozen closed-end and open-end funds, as well as numerous Canadian and other foreign-based companies. His current directorships include the National Foreign Trade Council, Aberdeen Australia Equity Fund Inc., Aberdeen Asia Pacific Income Fund Inc., Aberdeen Global Income Fund Inc.; and Alexandria Bancorp, a bank subsidiary of Guardian Capital Group Ltd.
Mr. Potter received a M.B.A. from Harvard University and a B.A. from Colgate University. He holds FINRA Series 24, 63, and 7 licenses, and has been designated a financial expert for Sarbanes-Oxley in the U.S.
Jane McVeigh Vice-President, Human Resources, General Dynamics C4 Systems International
As Vice-President of Human Resources for General Dynamics C4 Systems International, Jane McVeigh provides strategic direction and leadership to the company's senior leadership and has responsibility for all aspects of organizational effectiveness.
Over the past several years, Ms. McVeigh has spearheaded a series of strategic initiatives targeting leadership development and organizational change that have driven a significant shift in the company's culture.
Ms. McVeigh holds a Bachelor of Arts from Carleton University, a Master of Business Administration from the University of Ottawa, and is a certified Human Resources Professional and an Integral Coach®. An active member of the community, Jane is a member of the Campaign Cabinet of the United Way.
Jane is a member of the Worldwide Who's Who and was awarded Business Woman of the Year in 2008. She was also featured as one of Ottawa's Women of Distinction for 2012.
Brad Belanger
Brad Belanger holds a Masters in Economics from the University of Waterloo and an Executive MBA, International Business/Trade/Commerce from the University of Ottawa.  He is currently a Political Counsellor with the Government of Canada.